Acconeer Innovation Lab launched today
Starting today, we will share a few projects and demos that Acconeer's talented engineers have created through our brand new Innovation Lab. The implementations you will find can be anything from demos and proof-of-concepts to internal projects with the purpose to explore the possibilities of the pulsed coherent radar technology of the A1 radar sensor.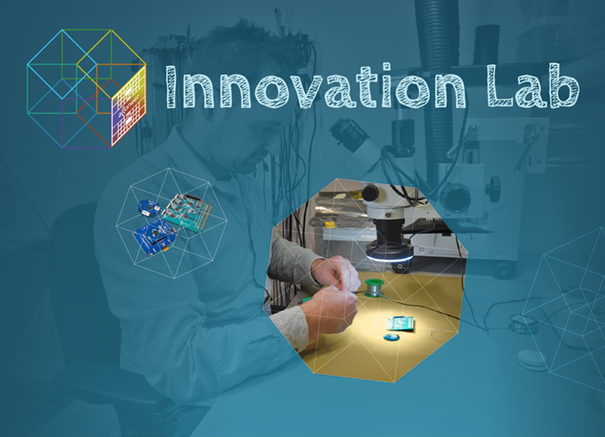 The first published project is a gesture-controlled speaker demo created for CES 2020. Through the Innovation Lab, you will find links to all assets needed to create your own implementation, including a full list of hardware needed, 3D files for printing sensor holders, and the source code provided as open source. There is also detailed instructions for how to train your own AI module using the Deep Learning support integrated in the Exploration Tool.
Hopefully this will be inspiring and helpful when understanding the possibilities of the A1 radar sensor, and useful for customers evaluating similar use cases. Head over to Innovation Lab and check it out, and stay tuned for more projects!