Wastewater monitoring to prevent flooding and enable sustainable use of water resources
When Metasphere looked for a sensor to use in their product Sense Level, they had high requirements on power consumption, accuracy and size. Given the nature of water supply and sewer infrastructure environments, the solution had to be able to withstand tough conditions in terms of exposure to water and temperature levels. The total cost of ownership should be minimized through a simple installation process and over-the-air remote management and firmware upgrades.

By combining sewer level measurements with rainfall data, Metasphere's solution can help predict blockages, flooding and other potential problems. Proactively clearing partial blockages ahead of a large rainfall or before a complete blockage occurs, reduces the risk of flooding and damage to the pipes in addition to being far more cost-effective than repairing damages after a full blockage has occurred. Full blockages can otherwise cause spill of waste water into rivers and lakes or in the worst case make the whole system collapse.
Sense Level – a low cost fit-and-forget unit
Featuring the Acconeer A1 radar sensor, the Sense Level is an IoT connected level sensor for use in harsh environments in remote locations. Its design exploits mainstream technologies to minimise costs and ensure reliability and longevity. Utilising the latest low power technology, together with its multi-band NB-IoT/Cat-M1 capability ensures Sense Level has a long service life with significant reduction in Total Cost of Ownership.
60 GHz Acconeer A111 Radar Sensor
0-3m range (accuracy +/- 0.5%)
Multi-band NB-IoT/ LTE-M modem
Internal lithium battery; 5-year battery life
Remote management: Firmware upgrade & configuration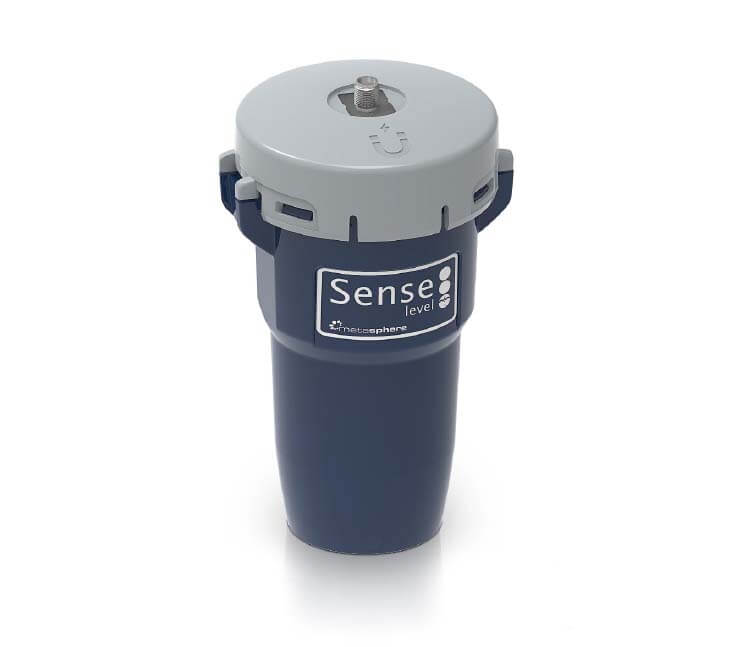 ABOUT METASPHERE
Metasphere is a global telemetry service provider, synonymous with telemetry excellence. The company uses telemetry to drive sustainable use of the world's natural resources, with over 40 000 installations in 25 utilities, government agencies and system integrators in the UK, Europe and Australasia.
Through market led innovation, Metashpere uses the latest technology to deliver solutions that reduce telemetry ownership cost for their customers to monitor time-critical remote assets and systems.
Metasphere's products and solutions are suited for many Water, Wastewater, Environment and Gas applications.
MORE INFORMATION