Battery board for XM122 IoT Module now available
From today, you can buy the XA122 battery PCB from Digi-Key, for even easier evaluation and implementation of battery-powered use cases. The XM122 IoT Module is the world's first coin-cell battery operated radar system. Thanks to the extremely low power consumption it can run for several years on a standard coin-cell battery, depending on the use case. Upon request from our customers, we are now adding the XA122 Battery PCB to make product development even smoother for truly wireless use cases based on the A1 radar sensor.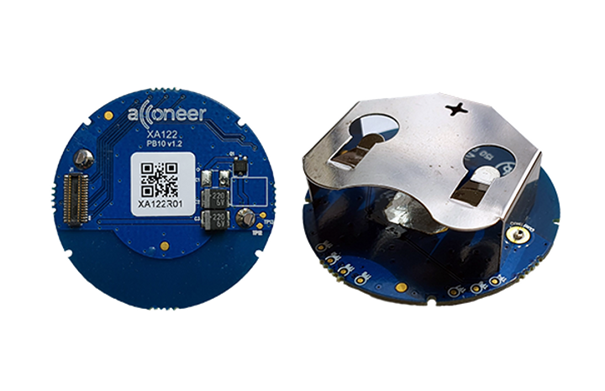 XA122 specifications:
• Battery PCB supporting coin cell battery, type CR2477 (1000mAh)
• Formfactor: 33 mm diameter
• Support board-to-board connector to connect to the XM122 IoT module
Find more information about all our products including XM122 IoT module and XA122 Battery PCB on our product page.