EVK for A121 available now – get yours now to try out our new radar sensor
As of today, the evaluation kit (EVK) for the new high-performance pulsed coherent radar sensor A121 is available to purchase online. A121 is a new sensor in the A1 product family and is an upgraded, pin compatible version of its predecessor A111. The A121 has unmatched data quality, with an increased signal-to-noise ratio (SNR) and even lower power consumption for most use cases.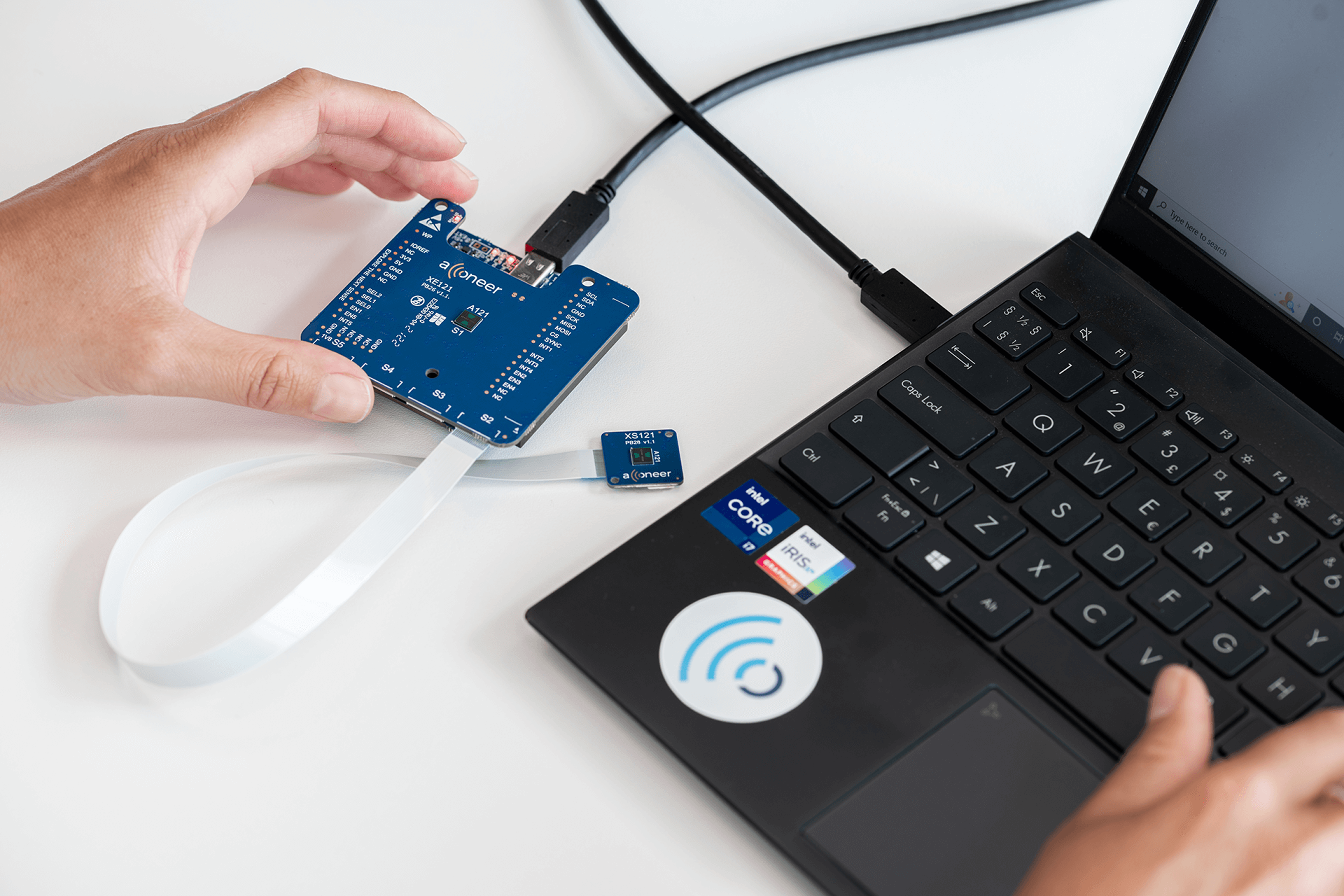 With the A121 EVK you can already now start evaluating advanced use cases using the Exploration Tool. At this point, there are limitations in the software with a basic set of services and detectors to start with. During the coming months, the offering will be extended through software updates.
The EVK for A121 consists of an evaluation board, XE121, and a connector board XC120 which makes it possible to connect the EVK to a computer using USB C. The XE121 includes the A121 sensor and is compatible with Raspberry Pi as well as STM32 Nucleo from ST Microelectronics. In addition, a compatible lens kit, LH120, is available. In the coming months a satellite board called XS121 will be launched to make it possible to evaluate multi-sensor use cases with the XE121.
The A121 pulsed coherent radar sensor is planned to be qualified and available for mass production in Q1 2023. Go to our product page to learn more and buy the EVK now!